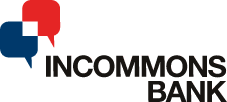 Phone: (254) 562-2862
Gift Cards
Buying the perfect gift is an impossible mission. But should you choose to accept this mission, perhaps the solution is to let the "giftee" decide what he or she wants.
Giving a Gift Card is an alternative to giving cash and can be spent just as easily at most stores. It's easily canceled if it's lost or stolen, and looks great in a birthday card.
Pick up a Gift Card for your special someone today!
Summary

Accepted everywhere you see the Visa® logo

More secure than cash, safer than a check

Use it for almost anything