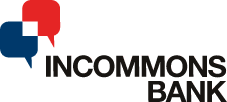 Phone: (254) 562-2862
Online Bill Pay
Don't spend all day writing checks and licking stamps. Get Online Billpay and make your day a breeze.
More and more people are embracing this new technology and paying their bills electronically. It's securely encrypted and so easy to use! Just designate who you want to pay and how much each month, and we'll take care of the rest.
No need to memorize a bunch of passwords -- handle all your bills in one place and get back to doing what you'd rather be doing anyway!
Summary

Save time and expense

Easy to use

Securely encrypted

Make one-time payments

Schedule recurring payments

Set up reminders

View payment histories

$7,500.00 per item payment limit